{Review} Crown of Midnight by Sarah J. Maas
Goodreads Description
-
After a year of hard labor in the Salt Mines of Endovier, eighteen-year-old assassin Celaena Sardothien has won the king's contest to become the new royal assassin. Yet Celaena is far from loyal to the crown – a secret she hides from even her most intimate confidantes.
Keeping up the deadly charade—while pretending to do the king's bidding—will test her in frightening new ways, especially when she's given a task that could jeopardize everything she's come to care for. And there are far more dangerous forces gathering on the horizon -- forces that threaten to destroy her entire world, and will surely force Celaena to make a choice.
Where do the assassin's loyalties lie, and who is she most willing to fight for?
*Thank you Bloomsbury for giving me this book in exchange for an honest review. This does not affect my opinion in any way.*
Review - No Spoilers
It has taken me forever to complete a book and I would like to say my apologies as I have moved schools and that has been my major priority at the moment. But no worries I promised I would be back to reading so here's my first review after my hiatus!
I cannot express how much I love this book, this series, and this author! After finishing this book it feels like the story has just begun and the first two books were just the warm up. (Not saying it's bad thing) This series is definitely not one of those that just go downhill and you just want to drop it. Crown of Midnight lived up to the hype the first one got and then some. I absolutely cannot wait until the next one comes out next year and I'll be tracking down the expected release date.
The story-line has grown and it has so much more potential. I still this moment don't know how it's going to end and I have a feeling Sarah J. Maas is going to do something to blow us all away. The relationship between the three main characters - Celaena, Chaol and Dorian - has been put to the test and the drama has just cranked up a notch. Each character has a major role to play in the story-line and it just wouldn't be the same without them.
When I was reading Throne of Glass the one thing I noticed was the action. In this one there's even more and so many things occur in this book it's crazy. I don't know how the author did such a great job without making everything feel like it's going too fast.
Overall I just loved this book and I wish it didn't end. I cannot wait until the next book and I really think this series would be a great movie. The whole time when I'm reading them I just picture it as a movie and I just have this whole image set of what everything looks like. This series has continued to be one of my favourites and I really recommend it to you if you have not already read it.
I rate it: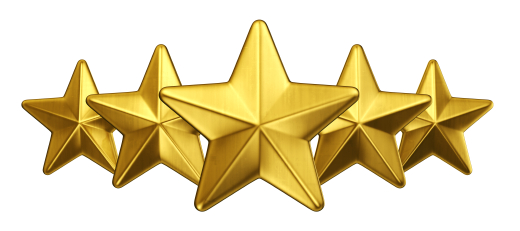 Please comment and tell me what you think. Maybe you have already read it and we can discuss?
As always thank you for reading my review
- Francoise